Welcome to SmokeScreen! I play on YouTube!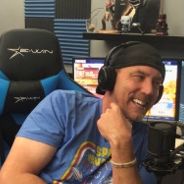 I talk about movies, trailers, TV shows, and break down episodes and theorize on the best entertainment available. I primarily focused on Game of Thrones and Star Wars but will now be covering The Witcher, Star Wars: Mandalorian, as well as the upcoming Game Of Thrones prequel, House of The Dragon. I also stream on Twitch and co-host The SmokeScreen Podcast that can be found on any major platform. All while working on my first fantasy novel and short stories that can be found on Patreon. Hopefully you can find a topic and channel below that you enjoy and join the SmokeScreen community!
Subscribe and enjoy!
Follow Me on Social!
Twitter: https://twitter.com/SmokescreenVids or @SmokeScreenVids
Facebook: https://www.facebook.com/smokescreenvids
Instagram: http://instagram.com/smokescreenvids or @SmokeScreenVids